GovWare FSI Forum (By Invitation Only)
18 Oct 2022
Level 3, Room GW4B | Sands Expo and Convention Centre
GovWare is pleased to feature an additional session "Cyber threat and mitigation realities: Evolution and disruption in organisational landscapes and the challenge to Tech C-suites".
This is a by-invite-only track that focuses on the transformational journey organisations in critical infrastructure, particularly FSIs, are undertaking, and the multifaceted hurdles that are surfacing. The day-to-day reality of proactive cybersecurity and the need to secure present and planned operations is complicated not only by technological advancements and the innovation of threat actors but also by an increasingly complex web of regulatory and governance demands.
This session seeks to explore and better define a sustainable playbook, and to understand how C-suites can position themselves to best deliver and meet current and projected objectives.
Derived and designed by CISOs, the session will feature speakers from user organisations, regulators, and solution providers with field experience.
Programme
Time
Programme
1400 - 1415hrs
Opening Remarks
Ian Monteiro
Executive Director, Image Engine
1415 - 1545hrs

Panel 1: "Increasing Local and Extraterritorial Regulations"
Banks are seeking digital transformation yet facing more stringent regulations. Where lies the balance between innovation and regulation?

Chair:
David Ng
Senior Vice President, Group Technology Information Security Office, OCBC Bank

Panellists:

Chin Kiat Chim, Vice President - Field CSO, APJ, Cybereason
Tim Erridge, Vice President of Services, Unit 42 of Palo Alto Networks
Vincent Loy, Assistant Managing Director, Technology Group, Monetary Authority of Singapore
Wong Loke Yeow, Partner, Cyber, Advisory, KPMG

1545 - 1715hrs
Panel 2: "What Critical Information Infrastructure (CII) Owners must look out for in the new Cybersecurity Code of Practice (CCoP) published by Cyber Security Agency of Singapore (CSA)?"
CCoP 2.0 sets the minimum requirements for all Critical Information Infrastructure (CII) Owners to implement to ensure the cybersecurity of their CII. What is the key advice from the field experts? What are the priority focus areas?

Chair:
Edmund Chong
Head of Operational Resilience and Co-Head of Banking Technology, The Association of Banks in Singapore

Panelists:

Chan Kok Leong, Vice President, Ensign InfoSecurity
Keng Seng Wei, Managing Director, Chief Information Security Officer, DBS Bank
Lim Thian Chin, Director, CII Division, Cyber Security Agency of Singapore

715 - 1730hrs
Closing Remarks
David Ng
Senior Vice President, Group Technology Information Security Office, OCBC Bank
Speakers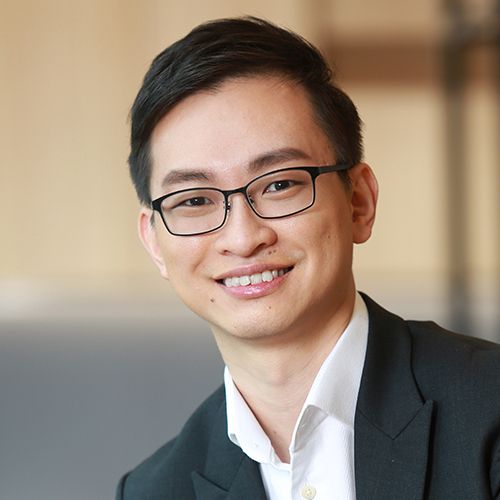 Chan Kok Leong
Vice President, Ensign InfoSecurity
Chan Kok Leong is the Vice President, Engineering at Ensign InfoSecurity (Ensign), one of Asia's largest pure-play cybersecurity firms.

At Ensign, Kok Leong leads a team of technical specialists and engineers that provide security services, from purpose-built Security Operations Centres (SOC) that continually deal with emerging threats and vulnerabilities, to controls and processes created to protect customers' assets. As the lead Cyber Security Solution Architect at Ensign, Kok Leong is responsible for the development, integration and delivery of cybersecurity services across a variety of sectors. He is currently expanding into new technology frontiers such as Cloud Security, Operational Technology Security and Internet of Things Security.

Prior to this role, Kok Leong was the Director of Technology and Chief Architect at Accel Systems & Technologies (Accel), a cybersecurity systems integrator. He was involved in several key projects, focusing on technologies such as big data analytics, security automation, threat intelligence, security compliance, and vulnerability management.

Building his craft throughout his career, Kok Leong has taken lead positions in different cybersecurity firms such as Accel and BT Frontline. He was tasked with multiple SOC, Public Key Infrastructure, Endpoint Protection and security operational projects, and was in-charge of the end-to-end implementation, from designing secure security infrastructures to providing compliance guidance and industrial best practices for his clients.

Kok Leong graduated from the University of Newcastle with Bachelor of Information Technology.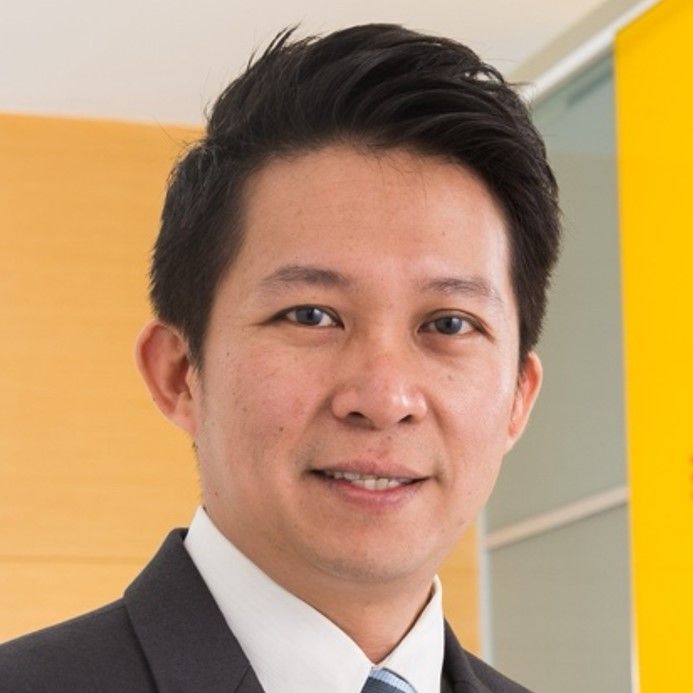 Chin Kiat Chim
Vice President - Field CSO, APJ, Cybereason
CK Chim joins Cybereason with more than 20 years of cyber security experience. He is the Field Chief Security Officer (CSO) to accelerate Cybereason expansion in Asia-Pacific region.
Chim was the former CISO from Dyson where he held global responsibility for securing Dyson's information technology (IT), operational technology (OT) and Internet of Things (IoT) operations to enable Dyson future ambitions in Connected and Intelligent Products. Prior to Dyson, Chim was the former CISO at DHL Express and with global leadership responsibility to defend the resilience of DHL's logistic operations across 220 countries internationally.
Chim has over 20 years of management experience spanning across Technology, Logistic and Oil & Gas industries. He brings with him a wealth of pragmatic experience on transforming Cyber Security for global multinational organisations and with successful track records of delivering numbers of Cyber Security Centre of Excellence, together with partnership from governance agencies, technology partners and academic institutions.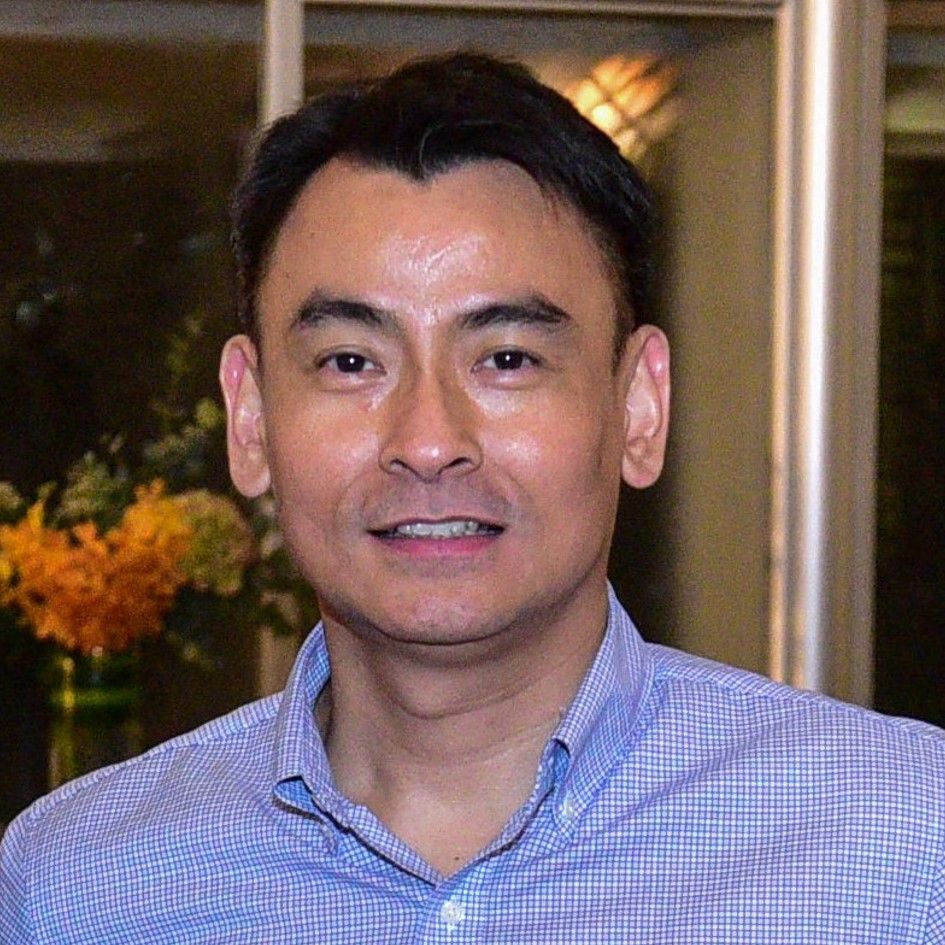 Edmund Chong
Head of Operational Resilience and Co-Head of Banking Technology, The Association of Banks in Singapore
Edmund is an experienced risk and technology professional in the financial and technology industries.
Currently, Edmund is the head of operational resilience and co-head of banking technology at The Association of Banks in Singapore (ABS). He is also the programme director of the Singapore Financial Data Exchange (SGFinDex) initiative and the co-chair of the Banking Industry COVID-19 Taskforce.
Edmund held several leadership positions including Technology & Data Resilience, Security Risk Management and Business Continuity Management at Deutsche Bank, UOB and MAS. He has also led many large-scale industry contingency programmes.
Edmund is an active leader in community and educational work.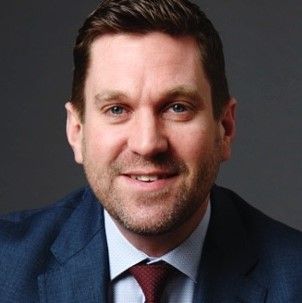 Tim Erridge
Vice President of Services, Unit 42 of Palo Alto Networks
Mr. Erridge is an accomplished cybersecurity innovator and recognised expert in driving solutions that enable global organisations to protect their networks and data amid today's ever-evolving threat landscape. He has more than two decades of experience advancing intelligence-led cybersecurity strategy and operations across various industries and within large, complex multinationals. 
He has extensive experience building and overseeing cyber advisory and incident response practices, as well as managed solutions for consulting organisations including Deloitte, where he ran the managed Detection and Response portfolio until joining Unit 42 in 2021; Context Information Security Ltd; Mandiant; and Verizon Enterprise Solutions. 
Tim has a deep understanding of the challenges facing CISOs, having served as VP of cyber threat management for JPMorgan Chase. In that capacity, he developed their threat intelligence framework and advised into the bank's global cyber security program, including capability development in the security operations center for threat hunting, red teaming, and regulator engagement. 
Tim is a distinguished thought leader in cybersecurity, frequently sharing his insights at industry events and in whitepapers and publications. He holds a BSc in Molecular Biology and Biochemistry, along with a range of cyber industry certifications, from deep technical skills to risk management.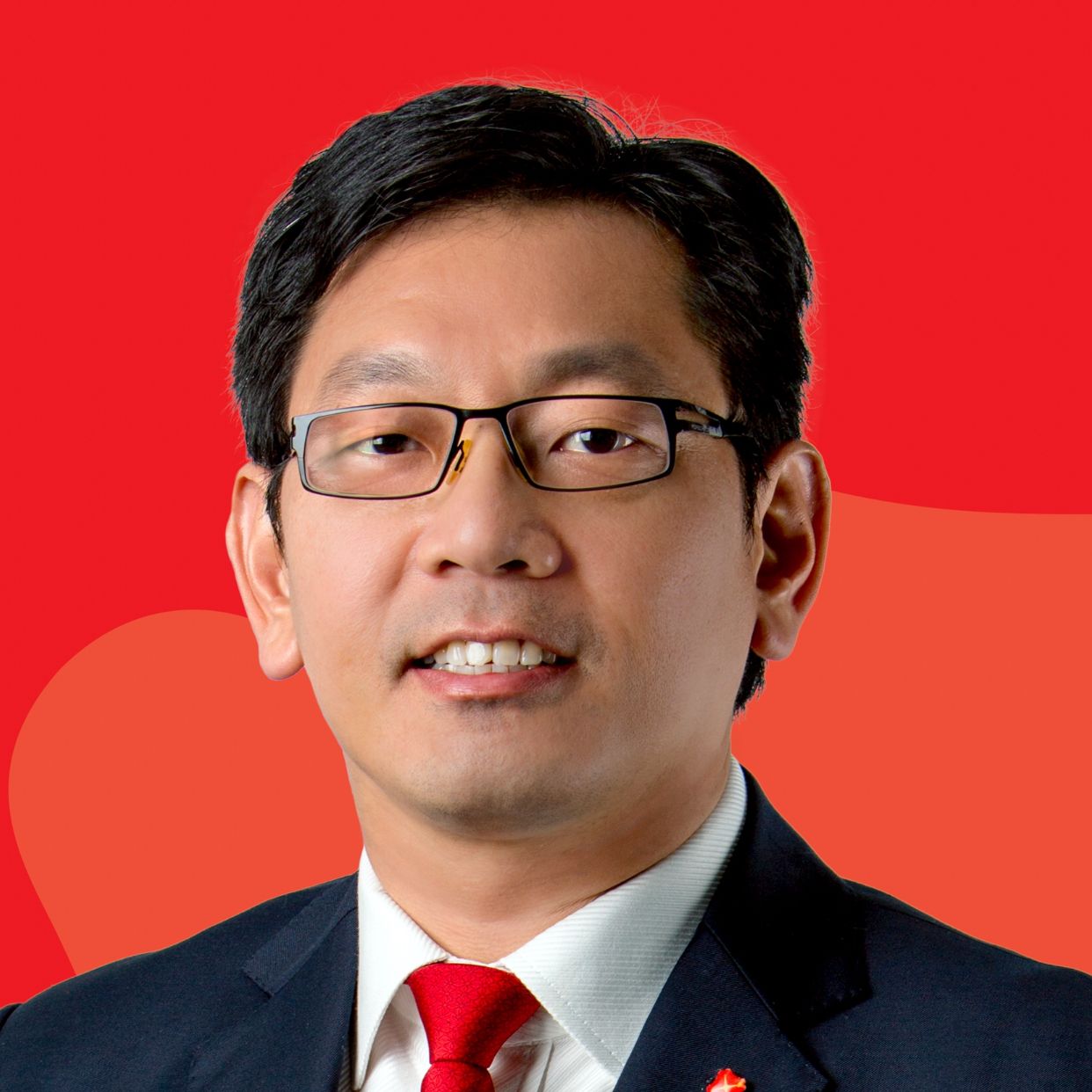 Keng Seng Wei
Managing Director, Chief Information Security Officer, DBS Bank
In his current role, he is responsible for establishing and driving the enterprise strategy and program to ensure information assets and technologies are adequately protected and resilient. This includes driving the adoption of innovative cybersecurity technologies for the bank. Under his leadership, DBS was the pioneer bank to introduce the secured digital soft token for two-factor authentications for digital banking, the first bank to obtain Singapore's Data Protection Trustmark (DPTM) certification & Cyber Security Agency's Cyber Trustmark certification for Advocate tier and recognised as the winner for the Cybersecurity Awards by Association of Information Security Professionals for consecutive years. He is a cybersecurity practitioner and active member in various information security communities including a member of the Expert Group of the Singapore government's Public Sector Data Security Review Committee in 2019, the Association of Banks in Singapore's Cyber Security Standing Committee, cybersecurity working group of Infocomm Media Development Authority's (IMDA) Services & Digital Economy technology roadmap and Enterprise Singapore's Coordinating Committee for Cybersecurity.
Prior to this, he was DBS' Head of Infrastructure Management & Information Security Services. In this role, he led a team of professionals who provided core technology infrastructure availability and security services across the group.
Seng Wei has over 20 years of experience in banking information technology, covering architecture design, engineering, cyber security and technology risk. He holds a Bachelor of Engineering Degree (First Class Honours) in Electrical & Electronics Engineering from the University of Manchester (UMIST).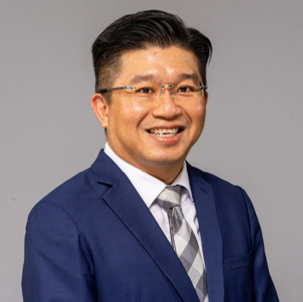 Lim Thian Chin
Director, CII Division, Cyber Security Agency of Singapore
Thian Chin is leading the Critical Information Infrastructure (CII) Division at the Cyber Security Agency of Singapore (CSA). The division is responsible for building the cyber resilience of the Nation's essential services across 11 CII sectors covering government, utilities, transport and services clusters. His team works with sectoral regulators to strengthen the cyber resilience of CIIs through governance, supervision, promoting confidence-building measures, and deepening the public-private partnership between the government and CII stakeholders. Thian Chin also shares his knowledge on CII governance, protection and cybersecurity capability building in International and regional cybersecurity forums regularly.
Thian Chin has over 20 years of experience in Information & Technology governance, risk management, resilience and compliance, and Operational Technology cybersecurity. Prior to joining CSA in August 2015, he was responsible for the regional Technology Governance function at United Overseas Bank. He also led the Technology Risk function at GIC Pte Ltd from 2008 – 2013. In his earlier years, he was a manager leading a team of Information Technology auditors at Ernst & Young.
Thian Chin holds an Executive Masters in Cybersecurity from Brown University, Bachelor's Degree in Computer Engineering from Nanyang Technological University, and is an alumnus of the George C Marshall European Center for Security Studies. He is a certified CGEIT, CRISC, CISM, CISSP, CISA, CDPSE, GICSP and SABSA practitioner.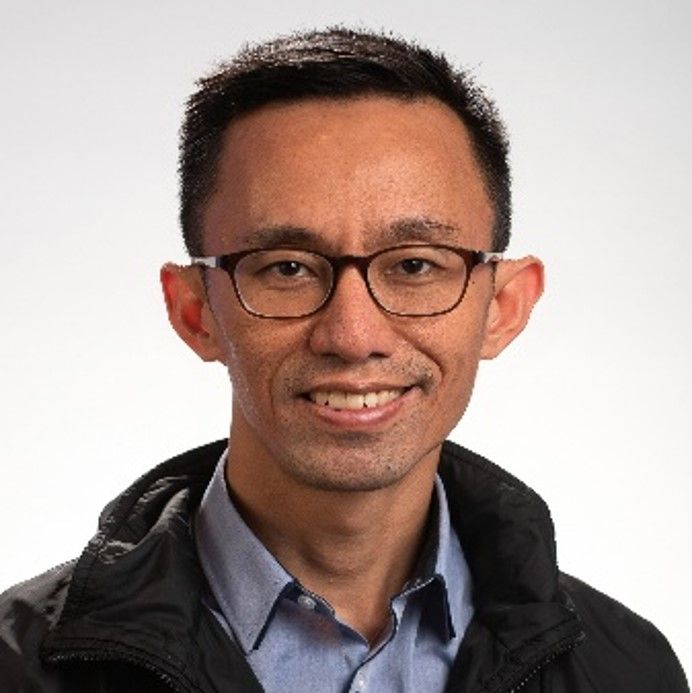 Vincent Loy
Assistant Managing Director, Technology Group, Monetary Authority of Singapore
Vincent is the Assistant Managing Director for the Technology Group at MAS, and is responsible for Technology (CIO functions), Data (CDO functions), Digitalisation, Cybersecurity and Technology Regulations and Payment Service & Operations. 
Previously, Vincent was the Financial Services Leader for Accenture, Singapore. He advised global organisations and governments on strategising and managing innovation, disruption and digitalisation.
In PwC, Vincent led the APAC Financial Crime and Cyber practice. Additionally, he was also the Singapore Financial Service Risk Assurance and Data Analytics leader. Vincent, trained as an accountant, was made partner in PwC UK, where he spent more than 20 years, and led the UK Financial Services Technology Risk practice. He advised the board and management of many complex global financial services clients on both business and IT operations, risks, cyber resilience, and governance in response to technological, business, regulatory and organisational changes.
During his time in the UK and US, Vincent has led major high-profile financial industry reviews, investigation and remediation of systemic technology incidents/failures and implementation of various industry-leading initiatives.
As a leading industry subject matter expert and thought leader, Vincent has been interviewed, presented, and wrote on thought leadership for many international media. 
In Singapore, Vincent advised boards of major international companies including government-linked organisations, etc. Vincent also led major growth studies for the Singapore government covering various areas including cybersecurity. Vincent sits on NUS School of Computing Industry Advisory Board, and NUS Business School Accounting Advisory Board, and was a sub-committee member for the Committee for Future Economy of Singapore. Vincent also sits as an independent board director at Integrated Health Information Systems in Singapore.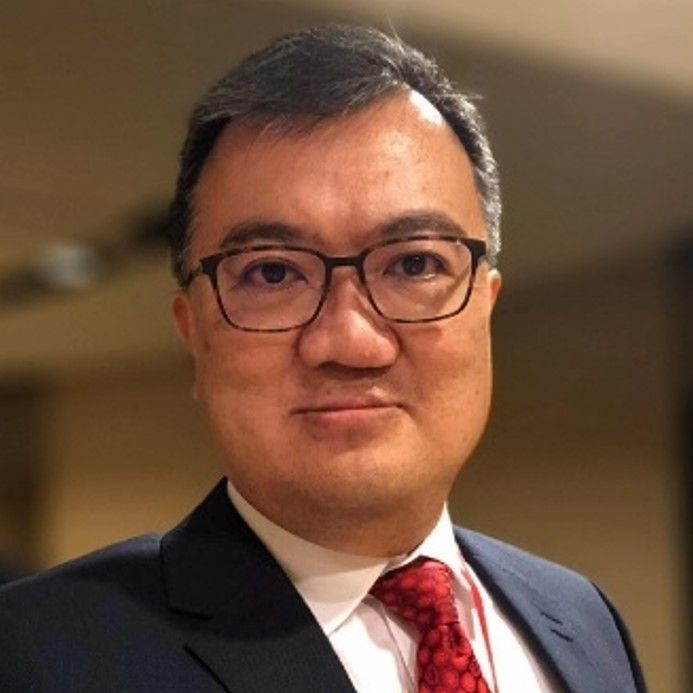 David Ng
Senior Vice President, Group Technology Information Security Office, OCBC Bank
David has over 20 years of experience in Infocomm Security. He leads the Office for OCBC Bank with oversight for subsidiaries across OCBC Group. He is responsible to formulate the cybersecurity strategy, and develop and implement cyber defence roadmap capabilities to address emerging cyber threats for the Bank and subsidiaries.
Prior to joining the Bank, David worked at the Monetary Authority of Singapore (MAS) as Director of IT Security Division. During his tenure, he represented MAS in key panels and working groups such as the Bank for International Settlement (BIS) G10 Group of Computer Experts on Security Issues.
Today, David is one of the longest-standing members of the Association of Banks in Singapore, Standing Committee on Cybersecurity and takes a leading role in collaborating with other industry participants and key government agencies such as the Cyber Security Agency of Singapore. David has been conferred the Institute of Banking and Finance (IBF) 2021 Fellow Award in Technology where he demonstrated mastery of a profession and exemplify thought leadership and commitment to industry development.
Information is correct at the time of publishing, but may be subject to changes.