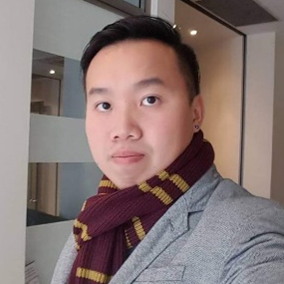 Desmond Cher
Lead Cybersecurity Engineer
,
GovTech
Desmond is currently a Senior Cybersecurity Consultant in Government Cybersecurity Consultancy Service (GCCS) division within GovTech's Cybersecurity Group (CSG). Apart from performing cybersecurity risk assessments for Whole-of-Government (WOG) projects, he is also the lead author for the Cybersecurity Guide to Telecommuting, introduced during the COVID-19 lockdown period to provide guidance for government officers to work from home securely.
Desmond is a strong advocate for the adoption of threat modelling in risk assessments. To that end, he had innovated a threat modelling methodology and toolset to guide security consultants in performing threat-based risk assessments with ease.
Earlier in his career with Ministry of Home Affairs (MHA), Desmond performed digital forensics, wireless, and web application security assessments in support of MHA operational work. His outstanding contributions were recognized with the Minister's Commendation for Operational Excellence from the Minister of Home Affairs.