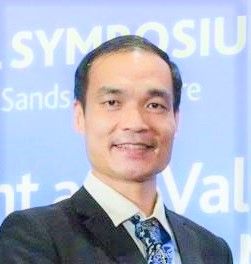 Frankie Shuai
Frankie is an award-winning CISO in FSI with two decades experience in cyber security, risk management and digital transformation.
Currently he is APAC Regional Information Security Officer in one of global largest Asset Managers in FSI. Previously he was Director of Cyber & Technology Risk in UBS. He is a frequent speaker in industry forums and perspective on cybersecurity has been featured by media. He is a digital transformation and innovation catalyst with patent about next generation wireless networking filed as USA patent office as sole inventor.
He is the winner of industry awards including Global Top 100 leaders in InfoSec (2022), CSO30 ASEAN award (2021 & 2022), etc.