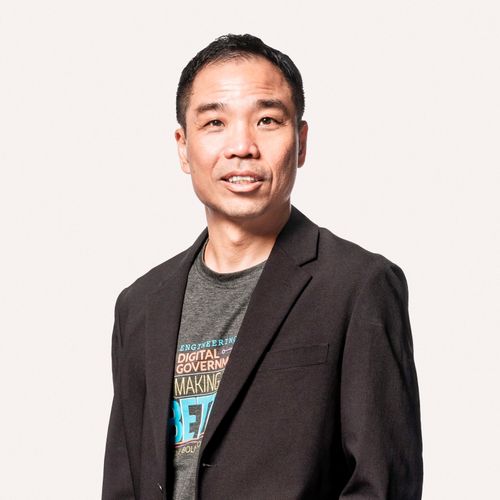 Goh Wei Boon
Chief Executive
,
Government Technology Agency of Singapore
Wei Boon is Chief Executive of the Government Technology Agency of Singapore (GovTech), the lead agency driving Singapore's Smart Nation initiative and public sector digital transformation.

Prior to his current appointment, Wei Boon was Chief Executive of the Centre for Strategic Infocomm Technologies (CSIT), an agency of the Ministry of Defence (MINDEF) that conducts applied Research and Development (R&D) and delivers solutions in infocomm and infosecurity technologies to government agencies for Singapore's national security needs.

He previously held various key positions in MINDEF, including Director, Technical Projects. In these roles, Wei Boon delivered critical technical capabilities and was instrumental in establishing a strong foundation for the long-term sustainability of such capabilities in the defence and security sector. He received the Public Administration Medal (Silver) in 2015 for his contributions.

Wei Boon graduated with a Master of Information Systems Management (Highest Distinction) from Carnegie Mellon University, USA. He is also a PSC Scholar with a Bachelor of Information Science from the University of Tsukuba, Japan.