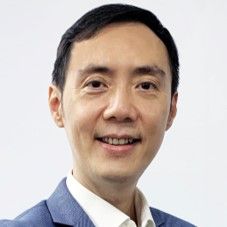 Ivan Lee
Assistant Vice-President, Capability Development, OT/IoT Cybersecurity
,
ST Engineering
Ivan is the Assistant Vice-President, Capability Development, OT/IoT Cybersecurity of ST Engineering Info-Security Pte. Ltd. He has over 20 years of technology experience, having started his career in Accenture with his current focus on the cybersecurity and safety of Singapore's critical infrastructure (Operational Technology), including IoT platform. Concurrently, he is also a Visiting Scientist at the National Cybersecurity R&D Laboratory (NCL).

Across the globe, Ivan works with various strategic partners such as the NATO Cooperative Cyber Defence Centre of Excellence, US Department of Homeland Security ICS-CERT Idaho National Laboratory, and local government agencies on key and Industrial Control Systems (ICS) training initiatives such as CSA Train-The-Trainer programme for ICS, Singapore Critical Infrastructure Security Showdown (CISS), NATO CCDCOE Locked Shields, NATO CCDCOE Crossed Swords and NATO CCDCOE CyCon.

Ivan was a pioneer contributor in designing and building the operational and industrial-grade Secure Water Treatment (SWaT), Water Distribution (WADI), and Electric Power and Intelligent Control (EPIC) testbeds located at Singapore University of Technology and Design. In addition, he was an invited speaker for various national documentaries in Singapore.