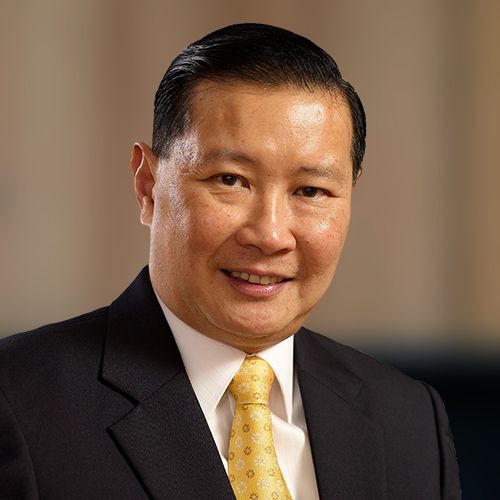 Lee Fook Sun
Chairman
,
Ensign InfoSecurity
Mr Lee is the Chairman of Ensign InfoSecurity and Ensign InfoSecurity (Cybersecurity) Pte. Ltd. He sits on the boards of SMRT Corporation Ltd and Great Eastern Holdings Limited.
Mr Lee was appointed Deputy CEO of Singapore Technologies Engineering Ltd in December 2014, a role he held concurrently with President of Defence Business for the ST Engineering Group. He joined Singapore Technologies Electronics Limited in December 2000, and was the President of ST Electronics from 15 August 2009 to 31 December 2016. He has been with ST Engineering Group for 17 years until he retired on 30 June 2017.
Prior to joining ST Electronics, he served in the Ministry of Defence (MINDEF) as Director of Joint Intelligence Directorate from 1996 to 2000. Over the years while serving in MINDEF and the Singapore Armed Forces, he held various positions such as the Director of Military Security Department and Assistant Chief of General Staff (Logistics). During his career in the Singapore Armed Forces, he was awarded the Public Administration Medal (Military) for the Gold and Silver categories and the SAF Long Service & Good Conduct Medal (22 years). He held the rank of Brigadier-General when he retired from active military service.
Mr Lee holds a Bachelor of Arts (Honours) and a Master of Arts (Engineering Science) from the University of Oxford (UK), and attended the Stanford University Executive Programme. He was conferred the Honorary Fellowship from the ASEAN Federation of Engineering Organisations (AFEO), in recognition of his contributions to the engineering profession and industry.