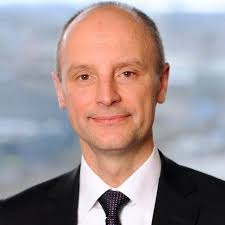 Pierre-Alain Graf
Co-Chair, Systems of Cyber Resilience: Electricity
,
World Economic Forum
Pierre-Alain Graf is Senior Vice President-Global Security Business at Hitachi-ABB Power Grids. He has been co-chair of the World Economic Forum's 'Systems of Cyber Resilience: Electricity' initiative since 2018. He is also on the board of Landis+Gyr Group AG, Landis+Gyr LLC and Broadband Networks AG and Owner at Pag Consulting & Services.
In his past career, he held the position of Chief Executive Officer at Swissgrid AG and General Manager of Cisco Systems (Switzerland) Investments Ltd. He received a graduate degree from the University of Basel and an MBA from the University of St. Gallen.