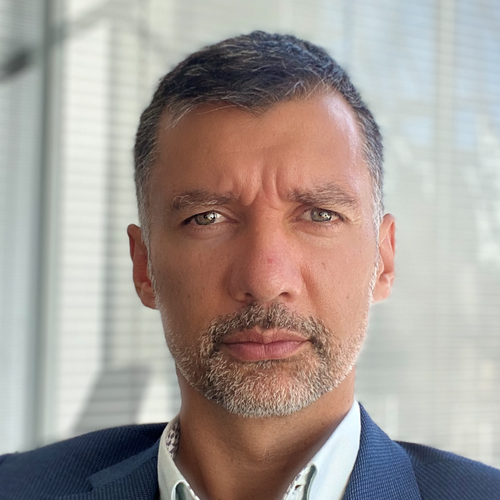 Stephane Duguin
Chief Executive Officer
,
CyberPeace Institute
Stéphane Duguin is the CEO of the CyberPeace Institute. Humanitarian, entrepreneur, investigator, he spent two decades tracking the use of disruptive technologies, such as Al, against vulnerable communities. At Europol, Stephane led major counter cybercrime, terrorism and hybrid threats operations, and investigated threat actors deploying cyberattacks, illegal content and disinformation techniques. Stephane leads the CyberPeace Institute to provide free cybersecurity for the most vulnerable and hold threat actors to account for the harms they cause.
Stéphane Duguin sits on the Board of the Datasphere Initiative and is a member of the Advisory Board of the Open Quantum Institute, the Global Forum on Cybercrime Expertise (GFCE), the Tech4Trust initiative, the Fighting Terrorist Content Online (FRISCO) and the Global Cyber Alliance (GCA). Stéphane has published one book and over 50 articles, book chapters, conference papers, and commentary essays on AI, cybercrime, illegal content online, disinformation, OSINT techniques, and delivered numerous keynotes on criminal innovation in the age of technological disruption. Stéphane served in EUROPOL as senior manager in the European Cybercrime Centre (EC3), the European Internet Referral Unit (EU IRU), and the Europol Innovation Lab.