Delivering unified security for improved visibility in the era of 5G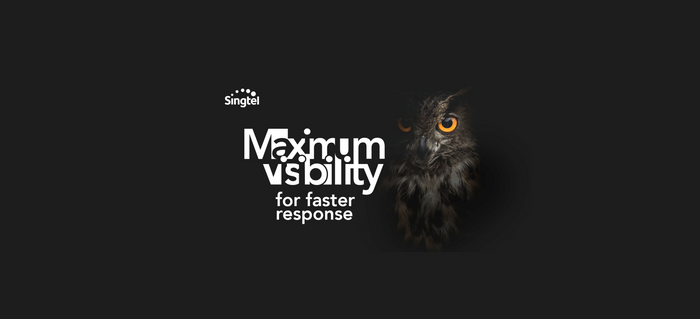 Having achieved 95 percent 5G standalone coverage¹ well ahead of time, Singapore is poised to accelerate the new industrial revolution. 5G will enable enterprises to better leverage edge computing environments and multi-cloud, together with technologies such as artificial intelligence (AI) and the Internet of Things (IOT), to deliver exciting new use cases such as smart cities, smart factories and autonomous vehicles. It will pave the way for enterprises to improve processes, accommodate changes in work behaviour, re-design business models and connect with new ecosystems.
However, from a cybersecurity perspective, new vulnerabilities are being created as organisations seize these new opportunities and embark on digital transformation in a climate of volatility, uncertainty, complexity and ambiguity (VUCA). According to Frost & Sullivan, digital transformation is driving the proliferation of connected devices, which increases the potential risk of cyberattacks for enterprises and users².
5G will allow for much greater connection density compared with its predecessor. This means that deployment of the new mobile networking technology will exponentially increase the potential attack surface of the organisation and, with it, the entry points for intrusion into IT networks.
The security and resilience of 5G infrastructure and applications will thus be an imperative for organisations looking to boost innovation with new and transformative digital technologies and to advance Singapore's Smart Nation vision.
This is no small challenge as cybersecurity becomes increasingly tricky to navigate. There will be more networks and endpoints to secure, and cybersecurity threats are becoming more sophisticated as the attack surface expands. According to a report by Frost & Sullivan, increased complexity in the IT landscape is leading to more security alerts, with 47 percent of Singapore enterprises receiving more than 50,000 alerts a day³.
Strengthening security in this complex and volatile environment will involve unifying security and telco workflows for greater visibility into real-time threats and IT assets – from the firmware all the way to the device edge.
Embedding security into the enterprise DNA
As a digital service provider responsible for bringing innovative new technologies to enterprises, Singtel is committed to this integrated approach and ensuring that cybersecurity is deeply embedded into the DNA of the organisation's digital infrastructure and applications. The Singtel ethos requires that all applications are secure by design and thoroughly tested in a sandbox environment before they are deployed into production.
In today's hyperconnected business environment, it is also impossible to discuss the security of systems and applications without considering the security of the networks that connect them - whether from the enterprise to the edge or distributed endpoints and public clouds.
With Singtel's telco heritage and well-established track record in managed security services, it is uniquely positioned to interweave network and security workflows to help organisations strengthen their security posture and transition confidently to hyperconnectivity and 5G. For example, Singtel helps organisations to protect their network infrastructure by seamlessly integrating Distributed Denial-of-Service (DDoS) solutions with secure connectivity to prevent service disruption.
A growing role for MSSPs
As 5G and other emerging technologies create impetus for business transformation, many organisations are also turning to managed security service providers (MSSPs) like Singtel for access to best-of-breed technologies and holistic end-to-end protection to ensure that the transformation takes place securely.
Cyber vigilance requires visibility into the threat landscape. Singtel leverages data and AI via its Advanced Security Operations Centre (ASOC) to monitor threats across the mobile infrastructure, end devices, edge computing and multi-cloud environment.
The ASOC also provides extended capabilities for advanced threat detection and real-time incident response powered by proprietary threat intelligence, big data analytics and advanced security automation tools.
At the same time, proactive human-led threat hunting, conducted by an elite team of world-class security specialists, enables organisations to fortify security by identifying hidden attackers and open threat vectors before they lead to breaches.
As a telco, Singtel is also able to integrate telco security and data analytics into its managed security services and leverage these different intelligence sources to detect existing and emerging security threats, reduce false positives and focus on the alerts that matter.
Another advantage of working with an MSSP is that it relieves enterprise IT of the onerous tasks involved in managing the organisation's security devices. For example, Singtel's security device management service will take care of the continuous management and updating of security tools, applications and infrastructure, whether on-premises or in the cloud; carry out timely policy reviews and tuning of security devices; and help mitigate threats with troubleshooting, fault escalation and remedial actions.
These, combined with services such as vulnerability assessment penetration testing (VAPT) and red teaming, Digital Forensics and Incident Response (DFIR), as well as cyber education and training programmes to enhance cybersecurity knowledge and awareness, will help organisations to strengthen their cyber posture and stay one step ahead of adversaries.
Conclusion
As digital transformation accelerates and hyperconnectivity intensifies, Singtel's ability to unify telco and enterprise security workflows will be a critical differentiator in the security space. Backed by elite cybersecurity expertise and a strong managed security services portfolio, Singtel is well positioned to help organisations strengthen their cyber resilience, delivering holistic protection to ensure that the network, assets and data are protected round-the-clock, regardless of where they reside.
Secure your transformation journey in a 5G era. Discover Singtel insights at GovWare 2022.
¹ The Straits Times, Singtel reaches 95% outdoor 5G coverage, 2022
² Frost & Sullivan, Cybersecurity Market In Asia-Pacific Observes Growth Opportunities From Digital Transformation And Sophisticated Cyber Threats, 2019
³ Frost & Sullivan, Total base 180 CIO respondents from large enterprises, Mar 2022
---
About Singtel
Singtel is Asia's leading communications technology group, providing a portfolio of services from next-generation communication, 5G and technology services to infotainment to both consumers and businesses. The Group has presence in Asia, Australia and Africa and reaches over 740 million mobile customers in 21 countries. Its infrastructure and technology services for businesses span 21 countries, with more than 428 direct points of presence in 362 cities.
For consumers, Singtel delivers a complete and integrated suite of services, including mobile, broadband and TV. For businesses, Singtel offers a complementary array of workforce mobility solutions, data hosting, cloud, network infrastructure, analytics and cyber security capabilities.
Singtel is dedicated to continuous innovation, harnessing next-generation technologies to create new and exciting customer experiences as it shapes a more sustainable, digital future.
For more information, visit www.singtel.com/cybersecurity.
Follow us on LinkedIn at www.linkedin.com/showcase/singtelenterprisesolutions/.