Embracing AI-Powered Security and Zero Trust in a Dynamic Threat Landscape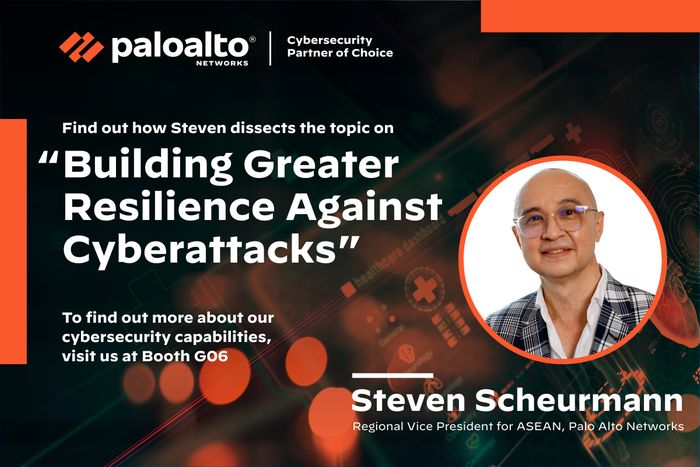 The threat landscape is exploding as significant cyber incidents continue to increase at a record pace. Threat actors are exploiting misconfiguration and vulnerabilities, sometimes in mere minutes with a CVE announcement. In our latest Unit 42 Cloud Threat Report, 60% of organisations take longer than four days to resolve security issues.
As cyber threats grow in sophistication, organisations can no longer rely on worn old strategies, but must adapt their security strategies to stay ahead. This includes understanding the latest threats and defending against them, securing their cloud environments, and consolidating their cybersecurity defences.

The threat story today
Cybersecurity continues to evolve in response to new trends and emerging technologies, such as sophisticated malware variants designed to evade detection. In this ever-changing threat landscape, several key trends have arisen.
For a start, malware continues to be the top concern across more than half of the region's organisations. Account takeovers and identity access issues are also among the main concerns, as cybercriminals employ various tactics like phishing and credential stuffing to compromise user accounts.
With AI and automation, security analysts can process and analyse large volumes of data more quickly and identify patterns to indicate potential threats before an attack occurs. It significantly increases efficiency by automating repetitive and time-consuming tasks.
– Steven Scheurmann, Regional VP for ASEAN, Palo Alto Networks
Attacks on critical infrastructure and operational technology (OT) networks are growing, however. According to a Unit 42 Network Threat Trends Research Report, organisations have experienced a 238% increase in attacks aimed at industries using OT technology from 2021 to 2022.
While attacker continue to use old vulnerabilities so long as it proves lucrative, there comes a point where the creation of newer, more complex attack techniques is necessary to achieve their objectives. As basic evasions are commoditised and more security vendors successfully deflect them, expect attackers to respond by moving toward more advanced techniques. Organisations must hence be ready for a threat landscape of more complex attacks.

Securing the cloud
Organisations have rapidly turned to the cloud to meet their growing needs and stay competitive, lured by their unmatched agility and scalability. However, the fast evolution and growth of cloud workloads, on top of the complexity of managing hybrid and multi-cloud environments, has caused many organisations to fall behind the curve and inadvertently introduce security weaknesses into their environments.
This is evident in the numerous legacy resources, vulnerabilities, and insecure configurations still utilised by organisations. These gaps provide threat actors with ample opportunities to infiltrate the cloud. Indeed, 80% of security exposures were observed in the cloud, while personally identifiable information (PII), financial records, and intellectual property are found in 63% of publicly exposed storage buckets.
As the attack surface of organisations expands in line with their increased use of the cloud, securing the cloud becomes an essential aspect of an organisation's cybersecurity strategy. To effectively secure their public cloud environments, organisations can focus on:
Continuous visibility: Gain continuous visibility over all Internet-accessible assets, including cloud-based systems and services, to effectively manage the attack surface.
Secure remote access services: Implement strong authentication methods and monitor remote access services for signs of unauthorised access or brute-force attacks.
Prioritise remediation and critical vulnerabilities: Focus on areas with a high Common Vulnerability Scoring System (CVSS) score and an Exploit Prediction Scoring System (EPSS) score.
Address cloud misconfigurations: Regularly review and update cloud configurations to ensure they align with best practices and address potential security risks.

Cybersecurity Consolidation – reduce complexities
Ever since the first cybersecurity product, cyber defenders have designed a rich array of solutions to defend against various attack vectors and mitigate risks associated with new threats. Over time, organisations have adopted a multitude of these products, layering security measures to create a more resilient infrastructure.
However, the practice of harnessing disparate cybersecurity point products has led to inefficiency and complexity in procurement, implementation, and operations. Relying on threat-specific point products is not a scalable or viable strategy for modern cybersecurity, as using different cybersecurity tools may lead to coverage gaps that hackers can exploit.
This is where a strategically designed solution portfolio based consolidation could be superior to a disparate pool of solutions organically acquired over the years. As cybersecurity solutions are consolidated, new technologies such as automation and artificial intelligence (AI) can be introduced that benefit the entire platform.
Using AI, a consolidated security solution can play a crucial role in mitigating personnel shortages by allowing machines to bridge knowledge gaps. This can also free up security teams for higher-value tasks like risk assessment and mitigation.

Palo Alto Networks: Zero Trust, AI-driven approach
Cyber attackers will continue to evolve, incorporating recent technology innovations into their repertoire of tricks. This is already happening with generative AI, as the technology is used to democratise cybercrimes. The onus is on enterprise defenders to stay a step ahead by utilising a best-of-breed, consolidated platform to secure their environments.
Regardless of the environment, Palo Alto Networks is committed to leveraging AI across our entire portfolio and harnessing precision AI to deliver unparalleled detection and response for near real-time security. Since 2020, machine learning (ML) has been incorporated into our next-generation firewall.
Today, every Palo Alto Networks security subscription comes with advanced AI capabilities: DNS security, Advanced URL Filtering, Advanced Threat Prevention, and Advanced WildFire all harness ML technology for inline detection and prevention of zero-day attacks.

Palo Alto Networks will be present at GovWare 2023, Asia's premier cybersecurity event. Do visit us at booth G06 if you are attending. You can also sign up for our upcoming Prisma Cloud Workshop (02 Nov) here, or SASE Masterclass (Webinar) here to learn more.