Proactive Incident Response in a World of Cyber Threats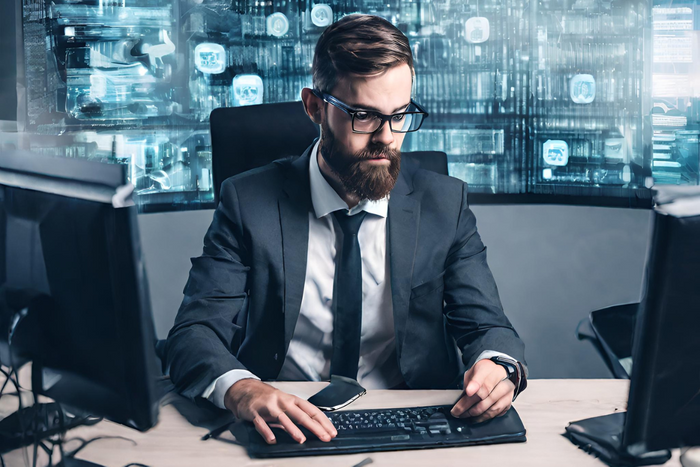 When your house is burning, first respondents need to know exactly where everything is when they arrive. The same is true for cyber respondents in the immediate aftermath of a cyber incident. When time is of the essence, it is imperative to have a plan, executives briefed on what to do, and relevant experts on hand.
For enterprises, this means preparing for the worst with a thorough risk assessment and comprehensive incident response plans drawn up ahead of time. This minimises the risks associated with a cyberattack and ensures that the organisation can respond quickly and effectively.

Not if, but when
In the real world, busy executives rarely spend much time thinking about the threat of cyber incursions. This usually stems from an implicit confidence in their cybersecurity investments, reinforced by long periods of normalcy. However, this insouciance flies in the face of current realities, in which cyber experts agree that it is only a matter of time before any organisation is compromised.
Another aspect to consider is how cyber incidents unfold. Unlike business decisions made in a placid environment with ample data and time for a considered response, cyber incidents tend to occur unexpectedly and demand swift action. These situations are often characterised by incomplete information and constantly changing circumstances, further escalating the pressure on decision-makers.
One way to articulate the challenges around a cyber security breach to senior executives and the board would be through tabletop exercises, a security incident preparedness activity where participants are taken through the process of dealing with a simulated incident scenario. This plays a vital role in validating the incident response plan, as well as putting everyone through the paces of a real-world scenario to test their ability to think on their feet and adapt to evolving situations.
Pseudo-stress can be introduced by simulating the incapacitation of key personnel, miscommunications, or new technical challenges. By incorporating these elements into the exercise, participants gain a more comprehensive understanding of managing a cyber incident and can better prepare for the unexpected.
Properly conducted, tabletop exercises can reveal gaps in incident response plans and expose missing or incomplete information such as out-of-date supplementary playbooks and runbooks. For instance, the runbook on ransomware might not consider the capabilities of the latest ransomware variants or new malware tailored to attack Linux systems.

An incident response retainer
The pace during the initial phase of a cyber incident can be breakneck. On this front, partnering with an external incident response provider can give organisations the ability to tap into supplemental resources to uncover, identify and close gaps during this crucial period. The incident response provider serves as an extension of the in-house team, stepping in to overcome any shortfalls in resources, skills, or manpower.
"An IR retainer is especially important in the current threat landscape given the breadth and complexity of cyber security incidents. Our latest threat landscape shows the increase in targeted cyber incidents that can bypass endpoint and network security solutions are on the rise."
– Lloyd Nazareth, Principal Security Consultant, NCC Group
Indeed, an experienced, trusted partner imparts objectivity, validation, and improved compliance, and can offer best practices and invaluable recommendations based on knowledge gained through working with other clients and across geographies. This includes access to the right experts to quickly reverse engineer malware and accurately assess the severity of an incident.
Instead of waiting for the worst to happen, organisations can lay the groundwork with an incident response retainer. This offers peace of mind by establishing the terms and conditions for incident response services before a cyber security incident. Moreover, the comprehensive onboarding process of the retainer also ensures the most efficient response during a cyber incident – the right cyber experts are activated, and they will arrive with the floor plans.
How can organisations choose the right incident response provider? One consideration is to work with a versatile team that is tool-agnostic. This ensures that they can get up to speed quickly, while not having to acquire additional tools can offer financial benefits, too.

Access global expertise with NCC Group
NCC Group's Incident Response Retainer service ensures enterprises are fully prepared to handle any cyber crisis. It puts at your disposal a team of global cyber experts who can respond instantly to a cyber incident using a proven, methodical approach. With one of the largest incident response teams in the world, NCC Group has what it takes to reduce the likelihood of a breach becoming a greater problem than it ought to be.
In the highly charged environment of a live attack, NCC Group's experts work quickly and efficiently to identify the source of the attack and mitigate its impact. With extended knowledge of the regulations and legislation surrounding cyberattacks, they can provide appropriate guidance on optimal responses compliant with regulatory requirements.
Managing public perception after a cyber-attack is no less important than the technical work. On that front, media and PR experts stand ready to help craft a message that reassures stakeholders and minimises reputational damage.
NCC Group is trusted by over 14,000 clients worldwide to protect their most critical assets. Learn more about NCC Group here.