Secure Today, Prepared Tomorrow. Embracing Prevention-First Cybersecurity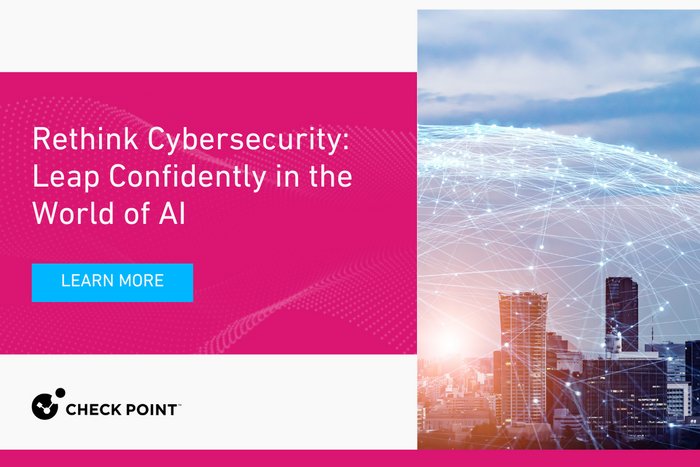 Cybersecurity is more important than ever in today's world. Sustained digital transformation and the proliferation of digital systems have culminated in substantially larger threat surfaces with new attack vectors that cyber attackers are seeking to exploit.
This is exacerbated by black swan events such as the pandemic which forced organisations to rapidly adopt remote work, the relentless growth of ransomware, and mounting geopolitical tensions across the globe, all of which are contributing to a new surge of threats.

An expanding threat landscape
The need for secure systems and networks has become more vital than ever. Yet how cybersecurity firms can support businesses must evolve in the face of a radically different threat landscape. For a start, the lines between personal and professional environments are blurring rapidly as employees working out of home become a normal part of the workforce. For many "office" workers, the home network is arguably now part of the corporate network.
Moreover, the widespread adoption of 5G networks globally has bolstered bandwidth to a plethora of end devices, potentially opening doors to certain types of attacks. Internet-connected devices have similarly grown in numbers, while traditional standalone systems such as air-conditioning and televisions are increasingly given smart capabilities and IP-enabled. These can no longer be ignored.
For years, enterprises have rolled out disparate cyber security products in an ad-hoc fashion to defend against each new threat that arises. However, the complexity of managing multiple security solutions has led to the realisation that a unified approach is needed to ensure comprehensive protection against evolving threats. In addition, a consolidated view offers enhanced visibility and control, ensuring full visibility of every aspect of their network.
Finally, the rise of multi-vector attacks and zero-day attacks means that defenders can no longer work in isolation. From end-user devices to the public cloud or operational technology (OT) systems, the ability to collaborate across various components is now essential. By exchanging telemetry, organisations to better detect, analyse, and respond to threats in real time, ensuring a more robust and proactive defence against cyberattacks.

Prevention-first cybersecurity
The sheer number of connected devices, people, and infrastructure makes it unfeasible to respond manually to every attack. Automation is vital to successfully address the multitude of threats that organisations face.
In that vein, a superior strategy is to stop threats from even reaching the target using a prevention-first approach. The idea is straightforward: When a newly discovered malware in another part of the world is automatically detected, isolated in a sandbox, and neutralised in one part of the world, the mitigation is distributed globally through threat intelligence.
Whether they are using traditional infrastructure or public cloud, or multiple clouds, and whatever end device they are using, businesses are looking for comprehensive security that touches everything.
– Sharat Sinha, President, Asia-Pacific & Japan, Check Point Software Technologies
This ensures that organisations in other parts of the world are inoculated against the new threat before the attacker even shows up at their doors. By sharing information about emerging threats and vulnerabilities, organisations can proactively protect their systems and data from potential attacks.
Other facades of a prevention-first approach entail nullifying potentially dangerous attachments while allowing users to view them or monitoring network traffic in situ and stopping malicious code or files before they hit the enterprise.

Adapting to changing infrastructure
Another challenge that businesses face is the uncertainty of their IT infrastructure, which evolves with changing requirements. Modern businesses implement a diverse range of systems, from on-premises systems to public cloud, as well as laptops and mobile devices.
This isn't static, however, but changes over time. Unfortunately, the rigid license structure of typical cyber security solutions often locks organisations into a fixed structure, making it difficult to adapt as their needs invariably change.
A cybersecurity solution with a flexible approach not only simplifies the management of security systems but also provides a predictable cost structure. This allows businesses to allocate resources more efficiently and focus on their core operations, knowing that their cybersecurity needs are being taken care of.
This allows businesses to easily adjust their security measures to fit their changing infrastructure, without being burdened by unexpected expenses or complex licensing agreements. Crucially, it gives them a consolidated spending view on cybersecurity systems, adding much-needed predictability to their budgeting.

Check Point: Your trusted cybersecurity advisor
Check Point adopts a prevention-first approach, with multi-layered security that covers all aspects of an organisation's infrastructure from network, endpoint, and cloud, to mobile security as part of a consolidated architecture. By leveraging the advanced predictive, advanced technologies such as AI-powered capabilities and threat insights from our ThreatCloudAI, Check Point can identify and block threats before they can cause damage.
Check Point Infinity's portfolio of solutions protects customers against 5th-generation cyberattacks with an industry-leading catch rate of malware, ransomware, and advanced targeted threats. Available as a simple, flexible, and predictable enterprise license agreement, customers gain full use of Check Point's entire portfolio of security solutions in an annual consumption model.
Let Check Point be your trusted cybersecurity advisor and help you leap confidently into the world of AI.

Check Point will be present at GovWare 2023, Asia's premier cybersecurity event. Visit us at booth L18 or sign up for a complimentary security assessment here.