Tackling the Dynamic Threat Landscape with XDR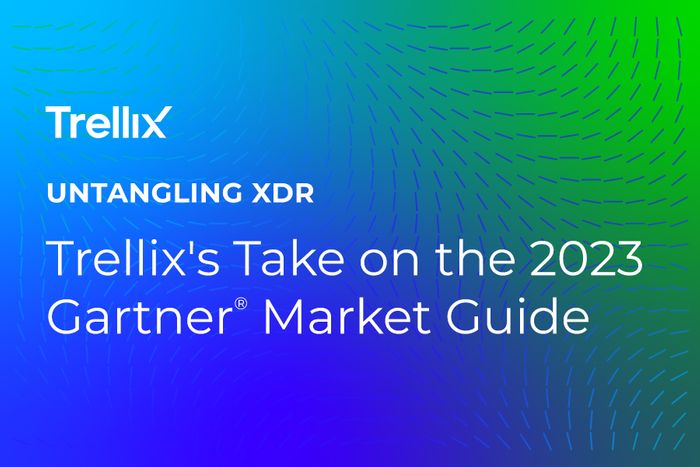 Around the world, public sector organisations and large enterprises are wrestling with a constant barrage of sophisticated cyber threats. On the one hand, the rapidly changing tactics of cyber attackers make it difficult for them to stay ahead of emerging threats.
On the other, the situation is often exacerbated by a lack of agility in their cybersecurity strategies. Specifically, bureaucratic processes and the need for extensive approvals can hinder the timely implementation of security measures, leaving organisations vulnerable to cyberattacks.

The dynamic threat landscape
Cybercriminals are adapting and developing advanced techniques to infiltrate both public sector and corporate networks. For instance, fileless malware attacks leverage native, legitimate tools to execute a cyber attack, making them difficult to detect with traditional security measures.
Ransomware attacks show no signs of abating globally, with the time from breach to encryption as short as seven minutes. Meanwhile, supply chain attacks continue to make headway against third-party vendors and service providers, exploiting the trust relationships between organisations to gain unauthorised access.
"Organisations are using an average of 25 individual security solutions. A third say a top hurdle is having too many pieces of technology without a sole source of truth."
– Harold Rivas, CISO, Trellix
Finally, multi-vector attacks have also become more prevalent, combining different methods and entry points to exploit vulnerabilities. This can include phishing emails, social engineering, and unpatched software.
Against this backdrop, there is a heightened sense of urgency for public sector organisations and businesses to strengthen their cybersecurity defences to proactively identify and mitigate risks.

Why XDR, why now?
Traditional security tools often operate in silos, making it difficult for organisations to piece various alerts together for a complete picture of their security environment.
Indeed, a Trellix study earlier this year found both public and private organisations are using an average of 25 individual security solutions. Unsurprisingly, 30% of respondents say a top hurdle is having too many pieces of technology without a sole source of truth.
As organisations grapple with an increasingly complex cybersecurity landscape, they need a solution that can keep up with the ever-changing threats and provide a comprehensive view of their security posture.
Extended Detection and Response (XDR) has gained prominence in the cybersecurity landscape in recent years. Collecting and correlating data from multiple security layers, XDR can detect threats that may go unnoticed by standalone security tools.
With XDR, organisations can consolidate their security tools, gain better visibility into their environment, and respond to threats more effectively. This not only improves their overall security posture but can reduce the complexity and cost associated with managing multiple security solutions.

Benefitting from XDR
XDR allows companies to simplify cybersecurity, offering customers a holistic view of what's happening across security controls.
Organisations that can benefit from XDR include:
Financial institutions: Financial institutions are a prime target for cyberattacks because they have valuable customer data. XDR can help financial institutions detect and respond to threats quickly and effectively, protecting their customers' data and their own financial well-being.
Healthcare organisations: Healthcare organisations have access to sensitive patient data, making them a target for cyberattacks. XDR can help healthcare organisations to protect their patient data and ensure the continuity of care.
Critical infrastructure operators: Critical infrastructure operators, such as power plants and water utilities, are essential to the functioning of society. XDR can help critical infrastructure operators to protect their systems from cyberattacks, preventing disruptions to essential services.
Large enterprises: Large enterprises have a large and complex attack surface, making them a target for cyberattacks. XDR can help large enterprises to detect and respond to threats quickly and effectively, protecting their valuable assets.

Trellix, the leader in XDR
When evaluating XDR solutions for your organisation, it is crucial to consider several key factors. For a start, prioritise comprehensive integration with native security controls and third-party data sources, contextual threat prioritisation, real-time threat detection and response, and adaptability to a specific environment – whether on-premises, cloud-based, or hybrid.
In addition, the glue that ties an effective XDR solution together is advanced threat intelligence and analytics. On this front, the availability of advanced threat intelligence helps to better analyse threat patterns and predict future attacks and can ultimately help to better deliver the desired security outcomes.
As a cybersecurity industry leader, Trellix is dedicated to fortifying the digital defences of our over 40,000 customers, including governments and 80% of the global Fortune 500.
Trellix offers an open, integrated XDR that ingests data from the largest array of native, best-of-breed security controls spanning today's critical threat vectors as well as more than 1,000 third-party data sources.
Leveraging more than a billion global threat sensors, Trellix can correlate and enrich data to deliver timely insights to improve detection, investigation, and remediation response times.

Trellix is exhibiting at GovWare 2023, Asia's premier cybersecurity event. Visit us at booth L12 to learn more about our XDR solution and to schedule product demonstrations.